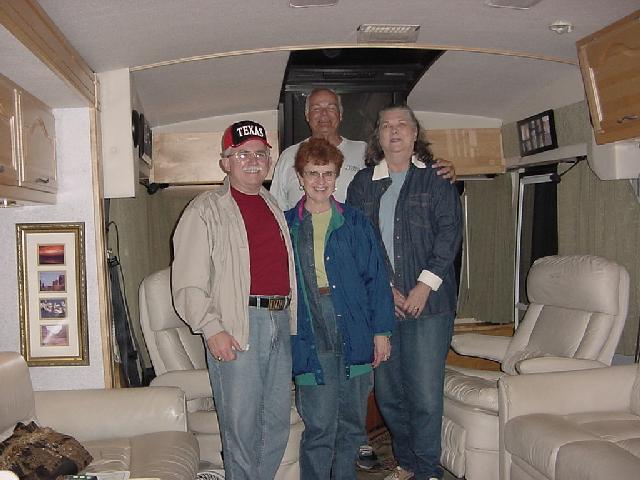 Big Foot and his BAMH was our first visit. Arnold and Jan Christensen were gracious hosts.
They were parked on Padre Island off Corpus Christi. Too bad by the time da'foot was
through talking - the only place open for us to treat them to dinner was a pizza joint.
Jim (C/228th) and Beverly - Chris (A/228th) and Jan. We had a great time.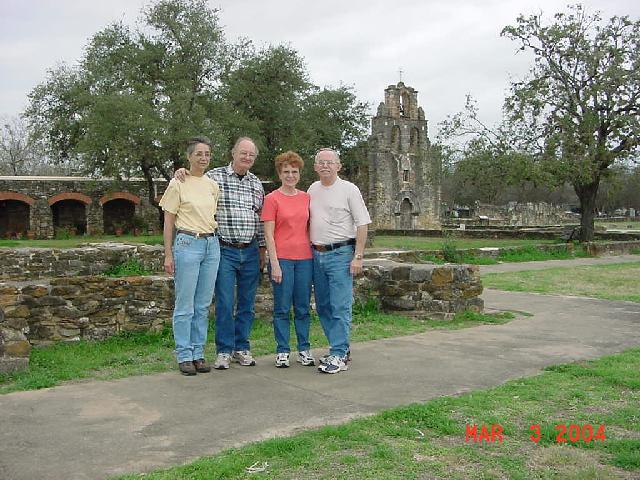 Our next stop was San Antonio and we stayed at the Crockett across from the Alamo.
We had dinner at Mi Tierra Cafe with Doc and Rosemary Holloway. Sure was great.
They picked us up again the next day for a tour of San Antonio's other four missions.
Rosemary and Doc (Guns-A-Go-Go), Beverly and Jim (C/228th) at Mission Espada.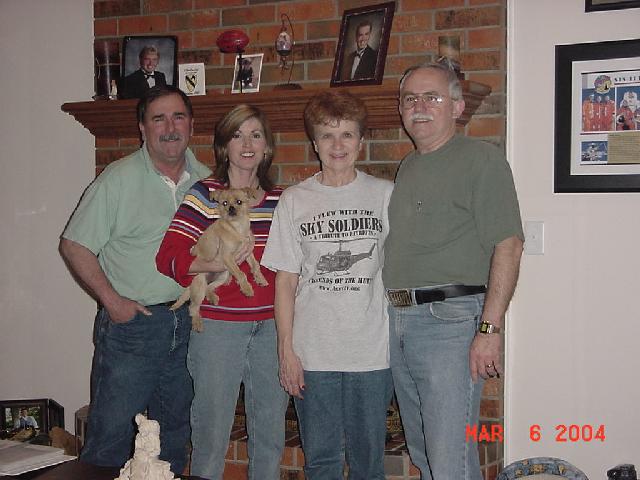 Murphy's "Bed 'n Breakfast" in Amarillo was a little more elegant and less noisy than the
GP Medium we shared at Camp Evans in 1968. We had a terrific time with them.
Pat (C/228th) and Debby (holding Mercy), Beverly and me (C/228th).